Miloh
Miloh was always a scrappy little guy. We had gotten him from the shelter where he ended up after being found roaming the streets for scraps of food. Always the crafty one, he would find ways to escape from his locked crate, jump through open windows, push through slightly opened doors, or steal food from the dinner table when nobody was looking.
To say that Miloh was affectionate would be an understatement. He would always give his loved ones an endless supply of doggie kisses (even when we asked him not to! Haha). Riding in the driver's seat was his favorite during car rides, he always needed to be near someone! He loved his older brother (Augy the doggy) and would always be looking out for him. Whenever we had family parties, Miloh would be quick to greet people at the door. And if he noticed someone was ill or had a little too much fun at the party, he would lay next to them to sleep until they woke up feeling fine.
Miloh was a fighter; he had survived cancer once only to have it come back a 2nd time. When he had been diagnosed a 2nd time, he was given four more weeks to live, but he lived for ten more! We are all sad to have Miloh gone, but happy that we had got to spoil him so much longer during his last days. It was a great ten years with my little guy, and I know he's all smiles in doggy heaven.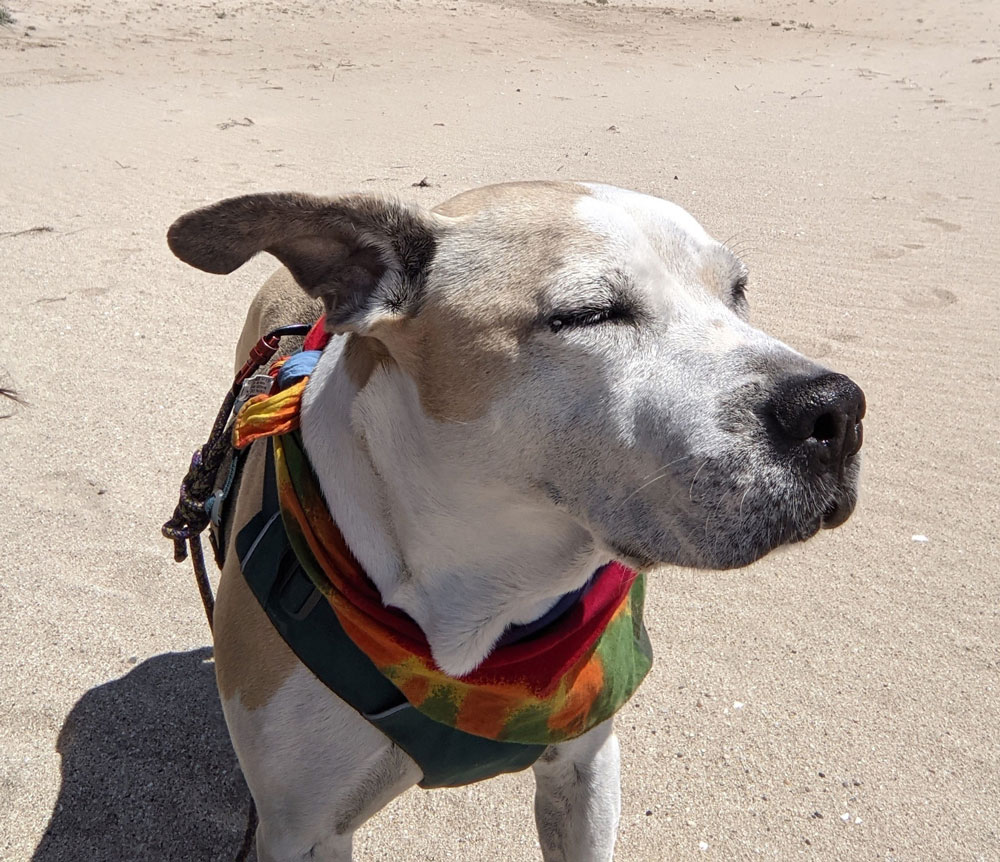 Sadie
We rescued Sadie 1 year and 19 days before we had to let her go. She was the dog of our dreams – an avid cuddler, hiker, and loyal beyond words. She traveled with us effortlessly as we moved across the country during COVID. A pittie that couldn't stand the cold, she thrived in CA sunshine. Sadie will be remember by all she touched as sweet, intelligent, and her parent's best friend. Cancer sucks, but we know you are in peace now, sweet girl.
Coby
Coby the malamute joined our family when he was 5 years old. Coby was everyone's favorite as he was the sweetest and happiest dog to be around. He enjoyed rolling around the grass and meeting people. Definitely a head turner everywhere he goes, his smile and happy energy was contagious. We miss his loud howls, loud stomps around the house, his yearly snow trips and more. Not a day goes by where we don't miss him, Coby was the perfect family dog. He is one of a kind and he will be forever in our hearts.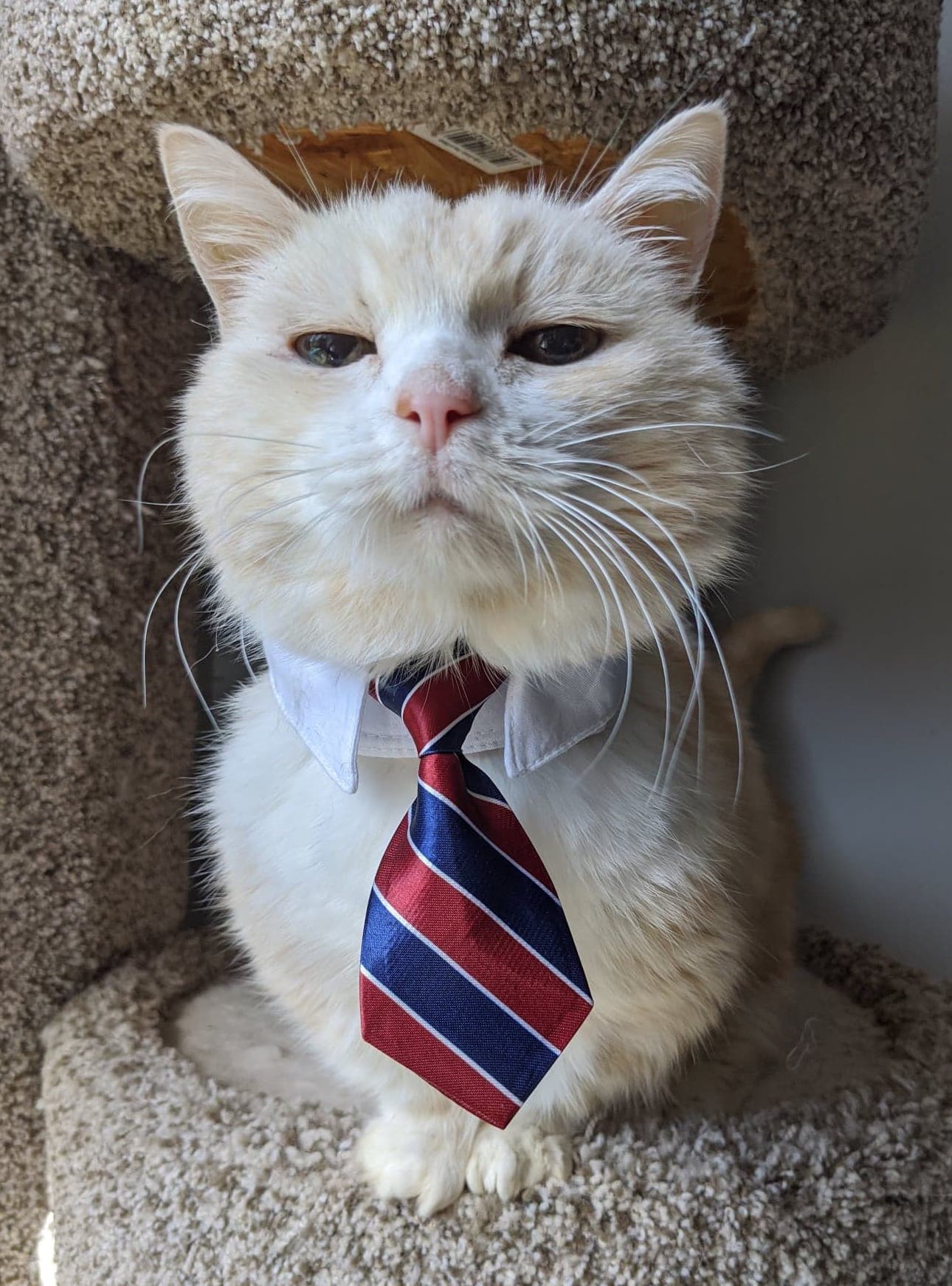 Warwick
Warwick the Munchkin cat was part of our family for exactly 1600 days. He had been sitting in a county shelter as a stray at the young age of 13 years old for over a month before we made the roadtrip to bring him home from 400 miles away in Southern California. That's a long way for a little guy with teeny legs! He came with a paw print signed letter from the shelter promising that he would love us forever if we loved him back. We hope we were everything he could have wished for.
Blueberry
We found Blueberry at the SF SPCA. She was around 2 years old and had clearly been through a rough life. She had recently whelped puppies and was emaciated. She had scars up and down her face and torso, the doctor says likely from someone trying to fight her in dogfights. We knew she was our dog from the moment we laid eyes on her, and we were 100% right. She came home with us that day and we loved her from then until her passing with a ferocious love. She was a kind, gentle, caring, and majestic dog and earned the title "Good Girl" every single day. We ache for her, and her sister, Loganberry (another rescue) does too. We plan to honor her by adopting a new rescue as soon as possible!
Zara
This is a picture of Zara in Tahoe.
Zara was always full of life. She woke up every day excited. It's like she knew every day was a gift! Her happiness was contagious. She never met a stranger. Person or pup, they were all her buds!
Toffee
Toffee was so loved. He was our companion and our protector. As little as he was, he thought he was a big dog. We will miss his unconditional love, his expressive eyes, and his zoomies when we come home. He is truly missed.
Lucy
I have lost part of my heart and soul that can never be replaced. My constant companion gave me fulfillment when my life was at its worst and at its best. She was my person and I was hers. I hope you are running free again and have no pain. Will see you again, my love, on the other side! A void now exists in my life but will treasure your memory forever.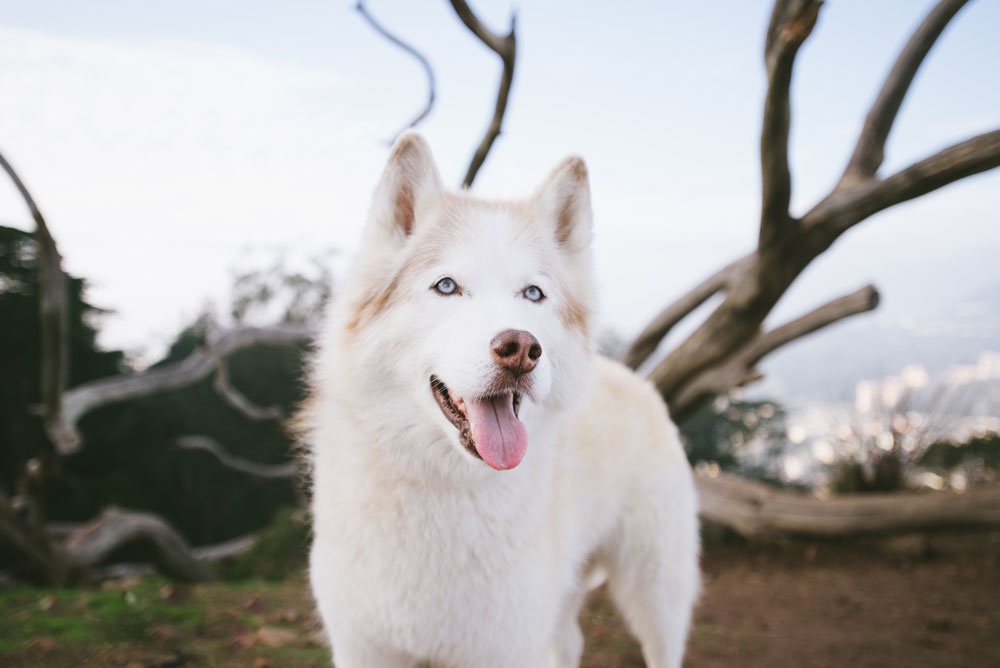 Kira
Kira was a firecracker. She had enough personality to fill an entire room. I'm honored to have been your human for 13 years. Love you little bear.
Saba
Saba was part of our family for over 11 years. She was so special, a beautiful soul loved by everyone. She will be greatly missed but at least we have memories and she will stay in our hearts ❤ forever.
Max
Max was a GREAT dog. Harriers are not a common breed – less than 500 in the whole country. We had to drive 8 hours each way and stay overnight to get him, but it was so worth it. Our house is far less full with him not here anymore, but we know he's in a better place with an infinite supply of rabbits to chase and eat as much steak, chicken, and especially cheese as he wants!
Finnamore
Finnamore came into my life in 2001 when he stumbled onto my front steps looking for food as a tiny kitten. We nursed him back to health and he was a welcome member of the family for almost 20 years before he passed. He was a special cat and a good friend, always available for a snuggle or wanting a chin scratch, and he will always be in our hearts.
Miss you Tuxedo boy.
Cookie
Cookie was the sweetest German Shepherd dog and was a wonderful companion to Tom who is physically challenged. We miss her very much.
Natasha
Natasha was my little buddy. She always greeted me at the door and liked to be in the same room as me. She was thrilled when I became a pescatarian because she got to eat fresh fish every day. She made my life happier and richer every day. I am honored to have been her mom for the past 10 years. She was a good friend.
Tater
Tater came to me when he was just a pup. He was my faithful companion for 15 years, which is nearly half my life. He shared the ups and downs, the highs and lows, and all the challenges of this life with me. He was loved by so many, including his "sister" Tinky, my parents, my husband, and my dear son, who misses him daily. There will never be another dog like him. He was one of my absolute best friends, and his memory will be with me always.
Shyla
Shyla was our entire world. She was the happiest, most outgoing, goofy soul you'd ever meet. Unfortunately she went through too much as a pup for her to overcome. We showered her with so much love and affection, she was our family. There's a huge hole in our family without our sweet girl but we know she's at peace now. You will forever be with us sweet girl.
Snowy
Found in a flower box as part of a feral litter, we fostered Snowy and his 4 siblings. We knew the minute he came into our house as a kitten that he wasn't leaving.
Snowy was the most loving, hilarious cat we've ever known. He was a gentle, loyal friend. Trusting and open. He gave us 13 years of joy. We'll miss him forever. Thank you, Snowy, for being you and sharing your life with us.
Samantha
Samantha was the kitten of a feral cat. She and her siblings were rescued at six weeks so that they could find homes. My six-year-old child choose her. She was the most beautiful cat. And the best hunter of any cat we ever had had (which was not fun when she would come inside with her prey). She was hit by a car (hit and run) when she was about four years old. It caused her to go blind over time. But she was amazing in how she adapted to her blindness and lived until she was 15 years old. She was stubborn and fearless and loved to cuddle. Near the end, she was my baby girl, and I tended to her as she went downhill until I couldn't let her suffer anymore. Even when she could hardly walk she still did all of her "Samantha" things like crawling into bags, tearing up paper, and meowing when I did something she didn't like. She had a tremendous spirit.
Kitty
A shy but very sweet girl. Thanks for sharing 16 years with me!
Gatsby
May 1, 2002 – August 10, 2020
Gatsby came to us when he was a month old. He loved snuggling and kisses. He loved to fall asleep with his head tucked into my neck. He loved to look out onto the backyard and soak in the morning sun in his favorite spot next to the sliding glass patio door. He loved salmon and lentil beans. He was my heart for eighteen years. Our whole family loved him completely and will always love him. He will always be with us.
Murphy
Here is a picture of Murphy Carter with his favorite soccer ball. We bought him a new one right after we took this picture. He would only fetch soccer balls and loved to play keep away and carry them around the yard. He was so much fun and such a sweetheart.
Lucy
Lucy was a beautiful soul who brought our family so much love, support, and laughter. She was mine and my kids emotional support animal during my cancer treatments and I miss her so much it hurts. She will live on in our memories and we honor her by telling stories of her often. Love you lucy I hope you are running around a big field filled with wildflowers.
Lucy
Lucy was a beautiful soul who brought our family so much love, support, and laughter. She was mine and my kids emotional support animal during my cancer treatments and I miss her so much it hurts. She will live on in our memories and we honor her by telling stories of her often. Love you lucy I hope you are running around a big field filled with wildflowers.
Submit Your Pet's Memorial
In honor of your beloved pet and animal friends, we welcome you to create a lasting tribute on our Pet Memorials page. Submit your photo, memorial, or short story below.